By Joanne Nova reposted with her permission – original here –
With great sympathy for all our European friends. It's like European history doesn't exist.
In 1717 on Christmas Eve a flood started that killed 14,000 people and spread across the Netherlands, Denmark and Germany. It was followed by savage frosts, and more floods in February of 1718.
So much for the theory that solar panels, windmills, or global cooling will save us from floods.
In the Little Ice Age, the floods were vast, common, and very, very cold.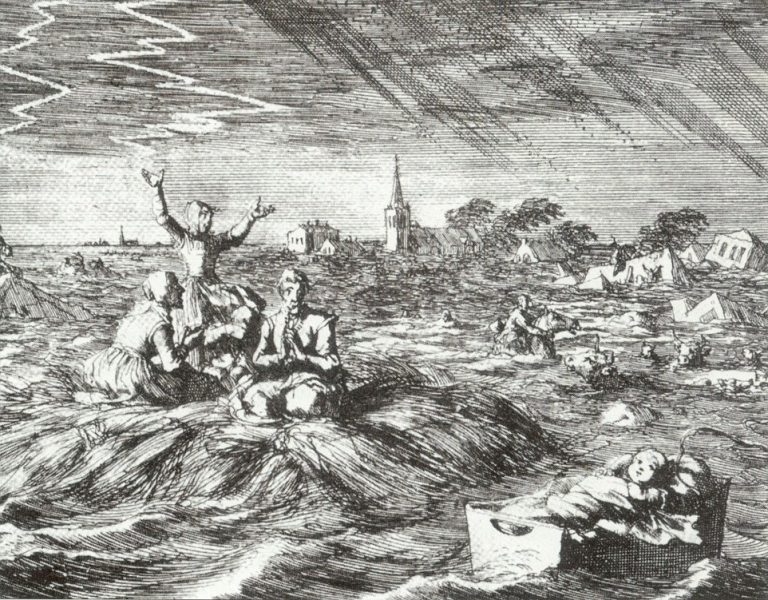 Daily Mail, Dec 2017
On a chilly Christmas Eve three centuries ago, one of the most devastating storms in the history of Europe smashed into the coastlines around the North Sea, killing over 13,000 people, annihilating thousands of houses and wrecking countless farms.
The apocalyptic weather caused enormous floods to submerge coastal areas in the Netherlands, Northern Germany and Denmark by Christmas Day.
As the surviving population struggled with the wind and the waves, Arctic gales spread across the continent and caused a crippling frost to descend on the suffering victims.

These floods sparked a great dyke building project. The severity of the storms and floods were matched in 1953, when "only" 2,551 people died then.
… the crushing disaster of 1717 is now seen in the context of Dutch decline.

The country had experienced its golden age in the 17th century but, with this storm combining with other setbacks (including pressure from the growing British Empire), its time as a dominant European power was brought to an end.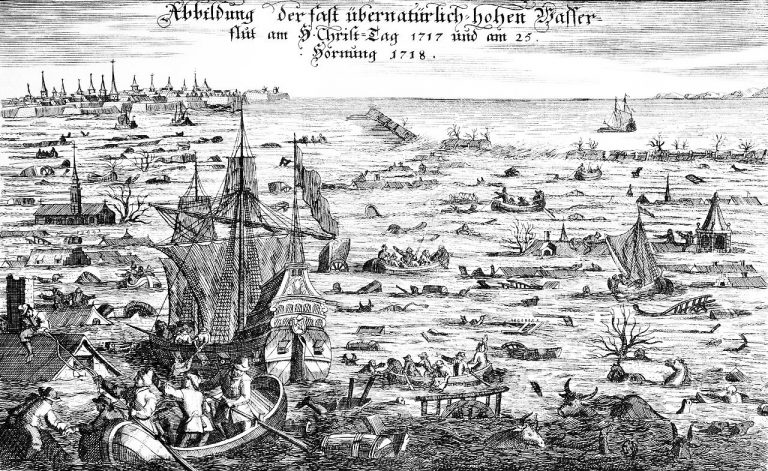 The two worst floods of Passau, Bavaria, as far as we know, were in 1609 and 1595.
This is the future we expect if we spend trillions to reduce CO2 to "safe levels"? If we all drive electric vehicles will we be able to create a world as safe as 1609?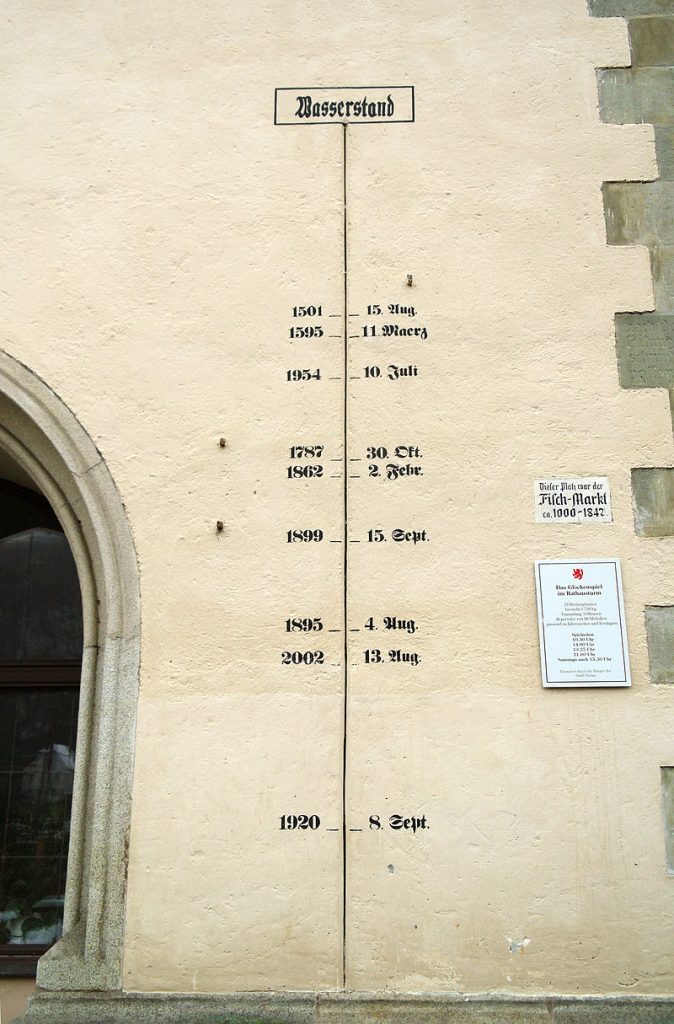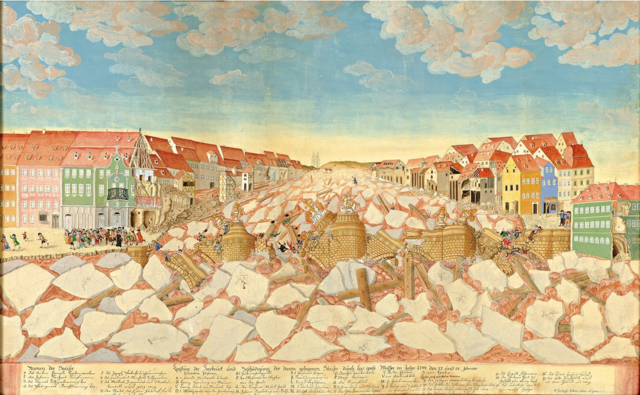 … the immense floods of 1784 which followed the unusually harsh winter of 1783/84 throughout Germany when sudden warm weather and torrents of rain filled the still ice-packed rivers.

The winter of 1783/84 is known to have been severe and long-lasting in a number of European countries. Two very cold spells occurred: at the end of December 1783 and in January 1784. Furthermore, it snowed heavily in the months of December 1783, January and February 1784. On 21 February 1784, a warm southerly wind led to a thaw which resulted in fast breaking-up of the ice on the frozen rivers and to catastrophic floods. This large-scale and long-lasting event took place in the present-day Belgium, The Netherlands, Luxemburg, northern France, Germany, Austria, and the Czech and Slovak Republics.
1784 in Wurzburg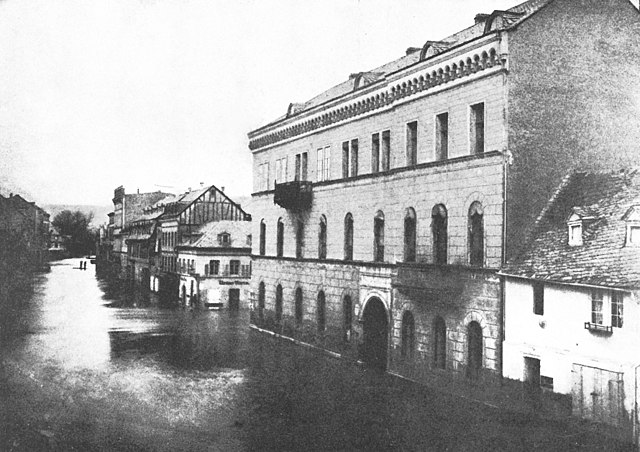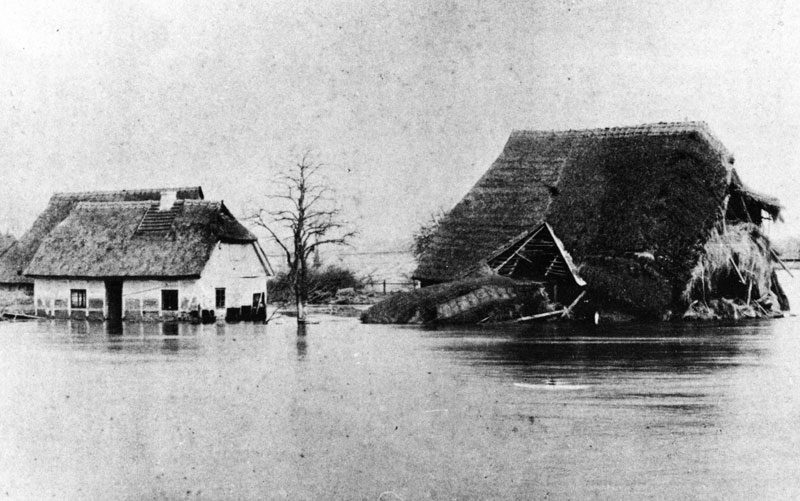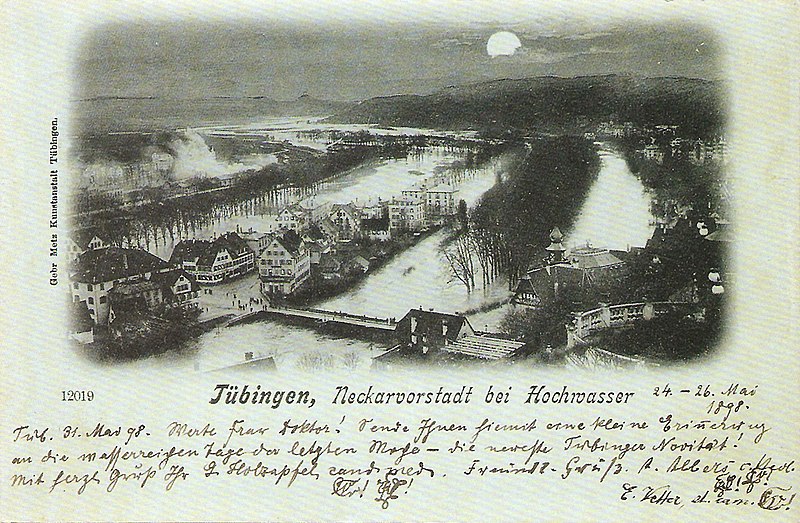 Any midwitted journalist should be able to search for historic floods in Germany and Holland.
Sympathies again for all the suffering and loss in the current floods.