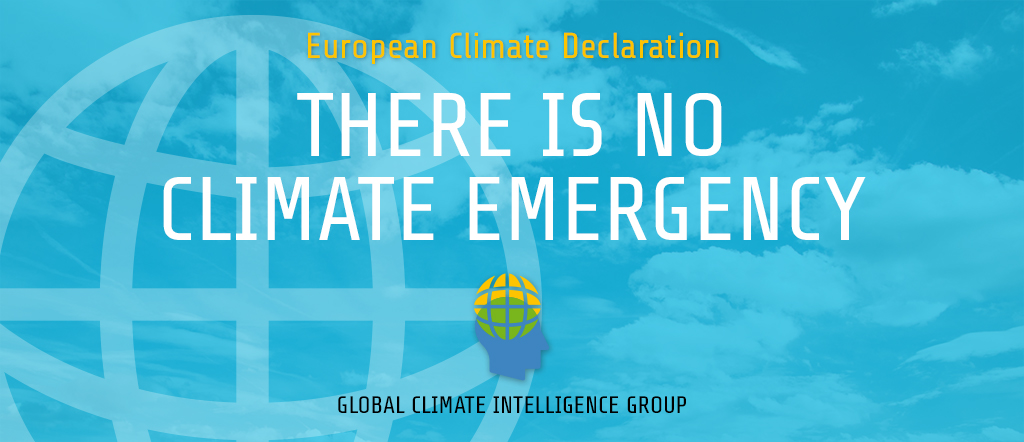 A new, high-level global network of more than 700 prominent climate scientists and professionals has submitted a declaration that there is no "climate emergency". The group has recently sent the Declaration with a registered letter to António Guterres, Secretary-General of the United Nations. This action has received overwhelming response from all over the world.
Now the Group has sent the Declaration with a registered letter to Jean-Claude Juncker, the outgoing President of the European Commission, Ursula von der Leyen, the incoming President and Vice-President Frans Timmermans, responsible for the Europe's Climate Policy. The group's letter warns European leaders that "the general-circulation models of climate on which international policy is at present founded are unfit for their purpose".
The Declaration adds that the models, which have predicted far more warming than they should, "are not remotely plausible as policy tools", in that "they … exaggerate the effect of greenhouse gases such as CO2" and "ignore the fact that enriching the atmosphere with CO2 is beneficial". On November 20 there will be a press meeting in the building of the European Parliament in Brussels at 15:00, starting with three short opening addresses:
– Professor Guus Berkhout, initiator of the ECD, highlights the main ECD points and he will announce next steps
– Professor Benoît Rittaud, ECD ambassador, highlights the citizens' reactions on France's climate policy
– Dr. Detlef Ahlborn, expert Energiewende, summarizes the far going effects of climate policy on Germany's economy
After the opening addresses the Declaration with the list of experts will be presented to members of the European Commission and members of the European Parliament. There will be ample time for press and invitees to ask questions.
At around 17:00 we will continue the discussion in an informal setting. If you wish to attend the press meeting in Brussels, please send a message to guus.berkhout@clintelgroup.org
Detailed address in Brussels: European Parliament, Spinelli entrance at Rue Wiertz 60, conference room ASP 1H1