© CLINTEL Foundation – / Friday 27 August, 2021
The IPCC Hockey Stick is back!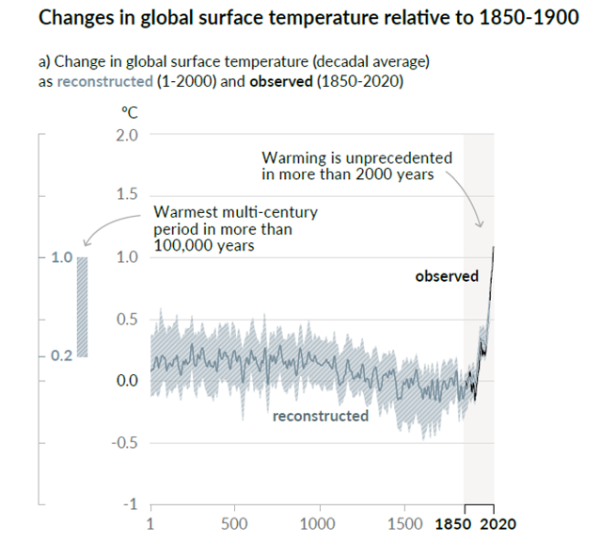 By Marcel Crok and Prof. dr. ir. Guus Berkhout, founders CLINTEL
After eight years finally a new IPCC report is out, called AR6, and the media is freaking out: 'Climate change is now suddenly going faster than ever'. 'Extremes are increasing and it has become close to impossible to reach the 1.5 C 'target' of the Paris Agreement'. 'Sea level rise  maybe is "irreversible" now'. And on and on (and on) …
Clintel put out a statement right away claiming the new report provides little objective basis for policymaking. We are now in the process of analysing the 4000 page report in more detail with researchers from our international Clintel network. Read more about this project later in this newsletter.
A surprising feature of the new IPCC report is the publication of a brand new hockey stick. For one of us (Marcel Crok) this is a real déjà vu. Back in 2005 Marcel was the first journalist who extensively covered the detailed criticism of Stephen McIntyre and Ross McKitrick on the then (in)famous hockey stick of Michael Mann. As insiders know, the climategate emails mainly dealt with this unfortunate episode of the climate debate. In AR4 and AR5 the IPCC didn't really promote their hockey stick view of climate history. But now in AR6 the hockey stick is back in full glory.
And there is only one man in the world who knows more about these temperature reconstructions than anyone else and that is of course Canadian Stephen McIntyre. His first posts on the new hockeystick are here: hockeystick 1 and hockeystick 2
Marcel Crok also made a first analysis of the new hockey stick here.
CLINTEL goes to court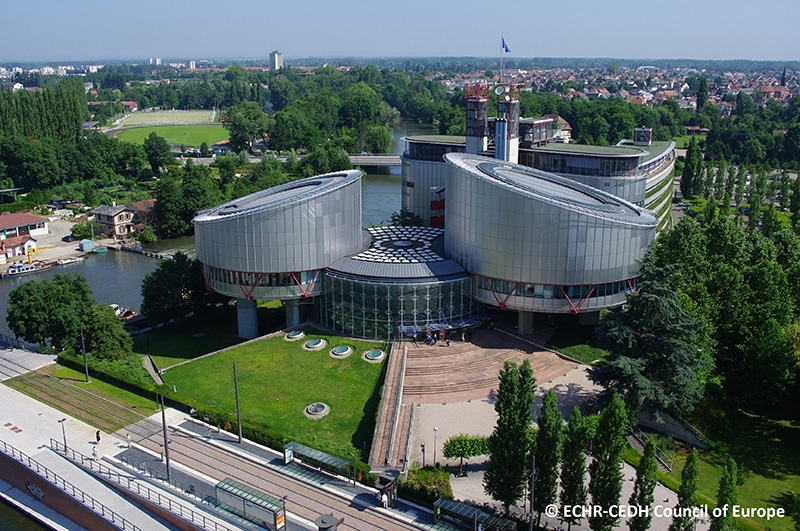 Earlier this week, CLINTEL submitted a petition to the European Court of Human Rights to be allowed to participate in a climate law suit initiated by climate activists against 33 countries. The case is known as the DUARTE case.
CLINTEL believes that the European Court of Human Rights should make decisions based on the best available science and the best policy analysis. The record currently before the court is incorrect and misleading. We intend to submit scientific information to the court to correct the record. For instance, the court believes that the so-called "climate emergency" is a scientific concept, which it is not. Read the full article here.
Vahrenholt: IPCC's sixth climate report disappoints across the board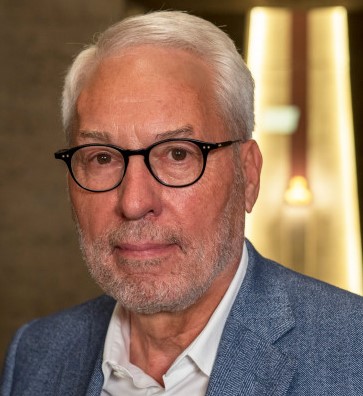 by Prof. Fritz Vahrenholt
Our German Clintel ambassador Fritz Vahrenholt shines his light on the new IPCC report as well. Vahrenholt has summarized the most important things on (the german blog) Roland Tichys Einblick. Like many sceptics he notices the alarmist tone of the report (at least in the Summary for Policymakers) and of the coverage in the main stream media. He then systematically and critically summarizes the main points of the new report. One of the many things Vahrenholt mentions is that the IPCC apparently has erased the Medieval Warm Period, from 900 to 1200, from the Climate History….
Read the article here
MUST READ: "How to Understand the New IPCC Report"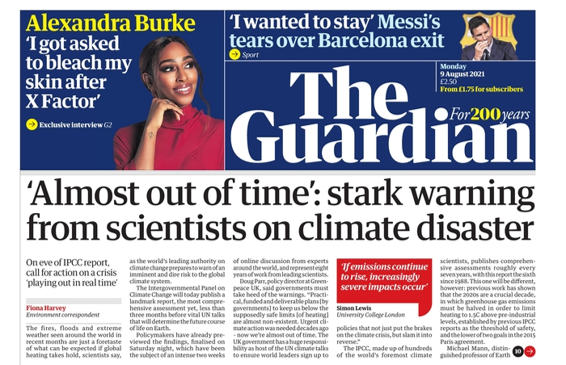 Roger Pielke Jr. is a well-known climate scientist with lots of publications on weather extremes, the damage that those extremes cause and the scenarios that the IPCC is using. Pielke concludes that there is much good news (hidden) in the new report. The extreme scenario (RCP8.5) was identified in the last IPCC report (2013) as our most likely future. Now IPCC has completely reversed that, and it is now considered a scenario with low likelyhood.
Furthermore Pielke considers the evidence on weather extremes. Again hidden in the report, IPCC says that there is no increase in hurricanes, floods and droughts.
Here are the links to two very interesting posts by Pielke: post 1  and post 2.
Successful interview about IPCC report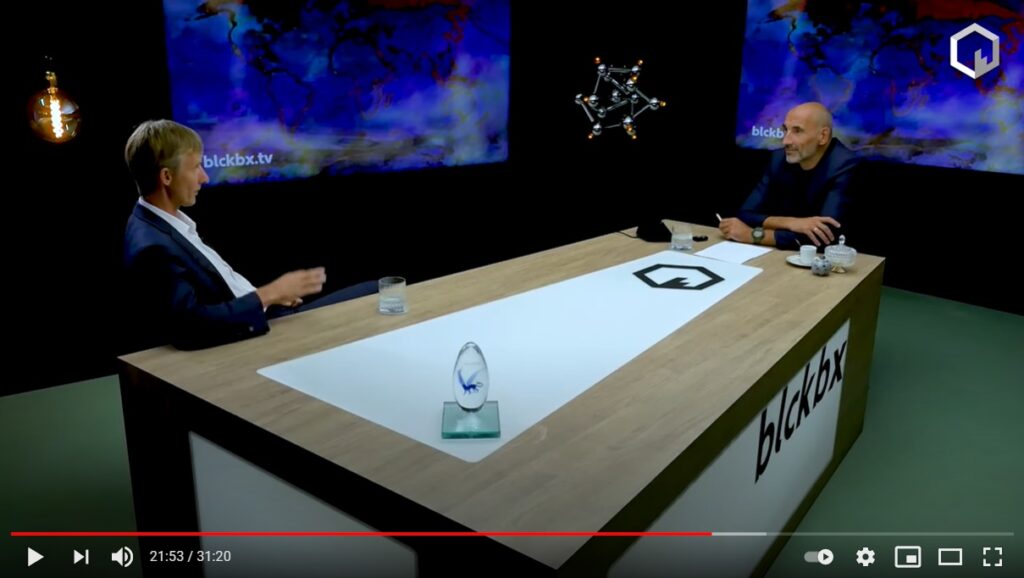 CLINTEL founder Marcel Crok did an interview on the Dutch alternative news channel Blckbx.tv last week. The subject was the sixth IPCC report. Marcel concluded that, contrary to reports in the mainstream media, the IPCC report also contains some good news. Two 'disastrous' scenario's from the last IPCC report are now judged to be 'unlikely', to name but one of Marcel's observations. The interview was very well watched. The number of views reached 60.000 within 24 hours.
You can watch the interview with English subtitles here
CLINTEL works on in depth analysis of AR6, and needs your help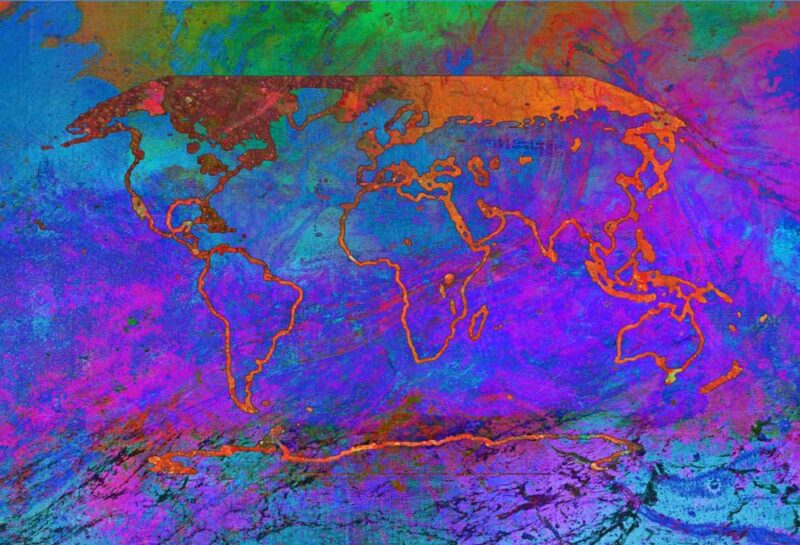 The new IPCC report is almost 4000 pages long. It is close to impossible to analyse every page and every claim. Fortunately this isn't necessary. Several experts in our international network are specialists on the most important themes, like hockey sticks, climate sensitivity and weather extremes.
With a team of around ten people we are going to prepare an in depth analysis of the new AR6 report. Some of the team members don't need financial support but others are working freelance and need some compensation. We also need some funding for art direction and promotion.
You can support our project by making a donation here . Please if you donate, mention AR6. Many thanks in advance for your help.
'CODE RED' criticized by Friends of Science Society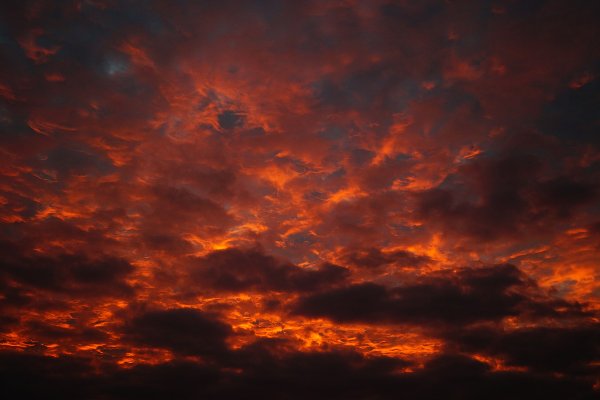 IPCC reports, especially the Summary for Policy Makers, are skewed to support carbon markets, unreliable renewables, and clean-tech, concludes Friends of Science Society, an independent group of earth, atmospheric and solar scientists, engineers, and citizens based in Canada.
'Unfortunately, beside skewing the economies of the world, climate catastrophe headlines instill eco-anxiety and climate grief in the public and load children up with guilt, fear and resentment against their parents over an imaginary crisis based on faulty models and Global Mean Temperature Anomalies', the Society states.
Read the full article here
World Climate Declaration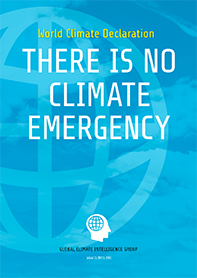 The number of signees of the CLINTEL World Climate Declaration (WCD) keeps growing. There are now more than 900 signees from 37 countries.
A notable new signer is William Happer (USA), emeritus professor of Princeton and a well-known voice in the climate debate.
Want to sign as well? Go here.
CLINTEL is an Amsterdam (The Netherlands) based thinktank founded in 2019 by Dutch emeritus professor Guus Berkhout and science writer Marcel Crok. CLINTEL operates as a climate science and climate policy watchdog. In its first year it launched the World Climate Declaration, stating firmly "there is no climate emergency". That declaration is now signed by more than 925 scientists and experts.
CLINTEL wants to be independent from governments as these are the main funders of climate science and policy. In practice it means we need broad support from citizens around the world.
For more information, please contact Marcel Crok, +31 6 16 236275, marcel.crok@clintel.org
Want to subscribe to our newsletter?