© Clintel Foundation / May 11, 2021
A new climate policy study from CLINTEL says the EU has the economics all wrong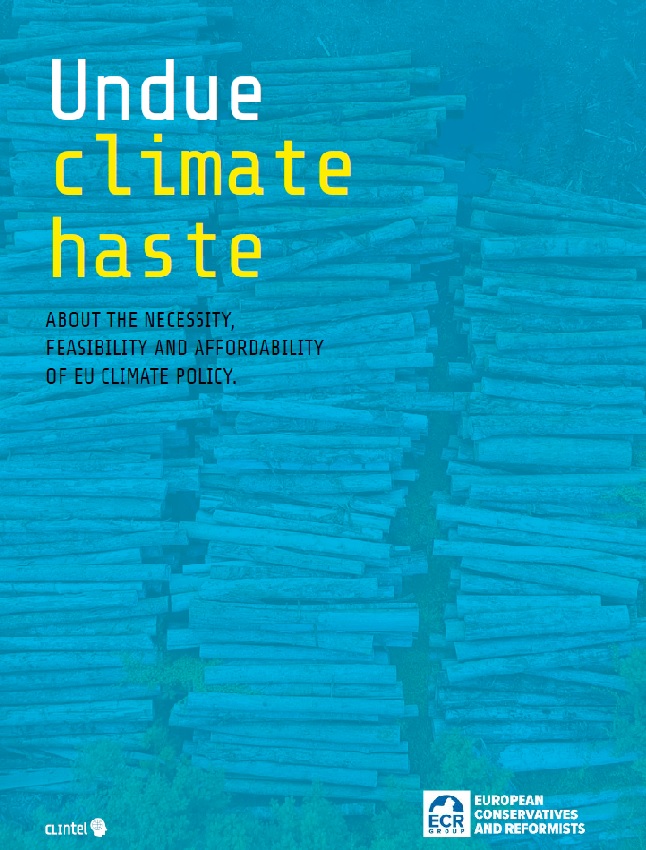 CLINTEL co-founder Marcel Crok (Netherlands) has a new essay critical of the EU climate policies. The title is also the conclusion of the study: "Undue Climate Haste". (This actually applies globally.) The reasoning is carefully stated, using a host of recent data presented graphically. The initial focus accepts the IPCC scientific view and shows that even then the EU policy is economically unfounded. Of special interest, this conclusion is that of William Nordhaus, who got the Nobel Prize for his work on climate policy economics.
Nordhaus suggests that a target of 3.5 degrees C of warming is economically optimal. The present 1.5 degree target is impossible. We then find that this IPCC/EU version of the climate impact science is seriously overstated, so there is in fact no climate emergency at all. We have a century or so to act, making present EU Policy one of extreme haste.
The research was commissioned by the ECR Group of the European Parliament, Brussels, Belgium.
You can find the report here. The CLINTEL press release, titled "Why did the EU invite Greta Thunberg and not Nobel Prize winner William Nordhaus?" was also published on Watts Up With That?
What Climate Science Does Not Say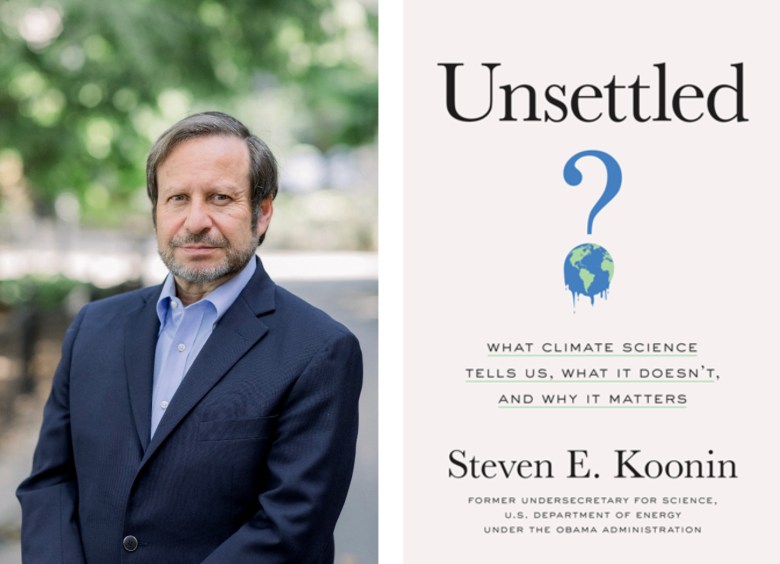 Professor Steven Koonin has a useful new book. Titled "Unsettled: What Climate Science Tells Us, What it Doesn't, and Why It Matters" the book is a comprehensive, nontechnical issue analysis. The middle term – what science does not tell us – is the primary focus. This is a detailed discussion of the unsupported claims that prop up the false declaration of a climate emergency. Koonin has been a leading advocate for public debate on the science, a position also adopted by CLINTEL. This book is a big step in that direction.
Note that Professor Koonin was Energy Department Undersecretary for Science under Obama, where he oversaw a multi-billion dollar research program, including a lot of climate research. As a physicist he has published over 200 research articles. Read the review by WCD signer Andy May (USA).
If readers would like to write a review of new books, please contact CLINTEL at office@clintel.org.
More evidence for a Major Solar Minimum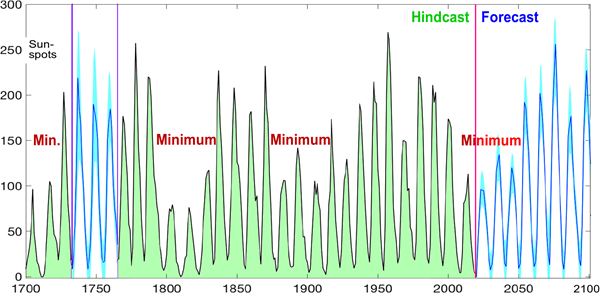 In the pure science area, a team of three WCD signers has published a major paper on sunspot activity, including possibly predicting a multi-decade solar minimum. The authors are V. M. Velasco Herrera (Mexico), Willie Soon (USA) and David Legates (USA). Their title is "Does Machine Learning reconstruct missing sunspots and forecast a new solar minimum?"
Until June 6 you can download the paper freely HERE.
World Climate Declaration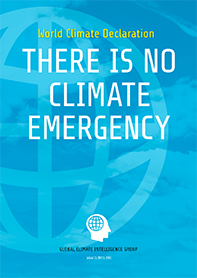 The number of signees of the CLINTEL World Climate Declaration (WCD) keeps growing. There are now more than 900 signees from 37 countries.
A notable new signer is William Happer (USA), emeritus professor of Princeton and a well-known voice in the climate debate.
Want to sign as well? Go HERE.
Greenhouse gas saturation makes a climate emergency impossible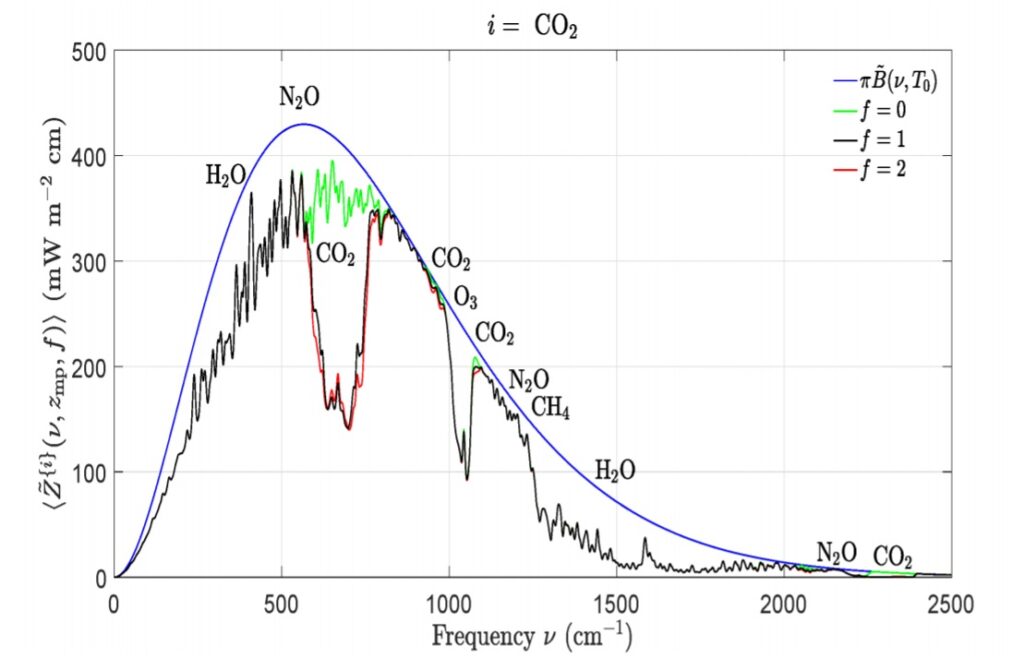 On the pure science side, WCD signers Professors William van Wijngaarden (Canada) and William Happer (USA) have published some extremely important research on the radiation saturation of the major greenhouse gases. Their report is titled simply "Relative Potency of Greenhouse Molecules" but it makes use of a major breakthrough in radiation physics. Until recently the estimates of greenhouse potency were based on approximation bands of absorbed radiation wavelengths. Now we can do line by line spectral analysis, which the authors have done. It turns out that saturation occurs much sooner than previously thought. In particular the primary greenhouse gases, CO2 and H2O, turn out to be extremely saturated at present atmospheric concentrations. It follows that the dangerous multi-degree warming assumed by the climate emergency simply cannot occur.
Download the paper at Arxiv here.
RENEWABLE BLACKOUTS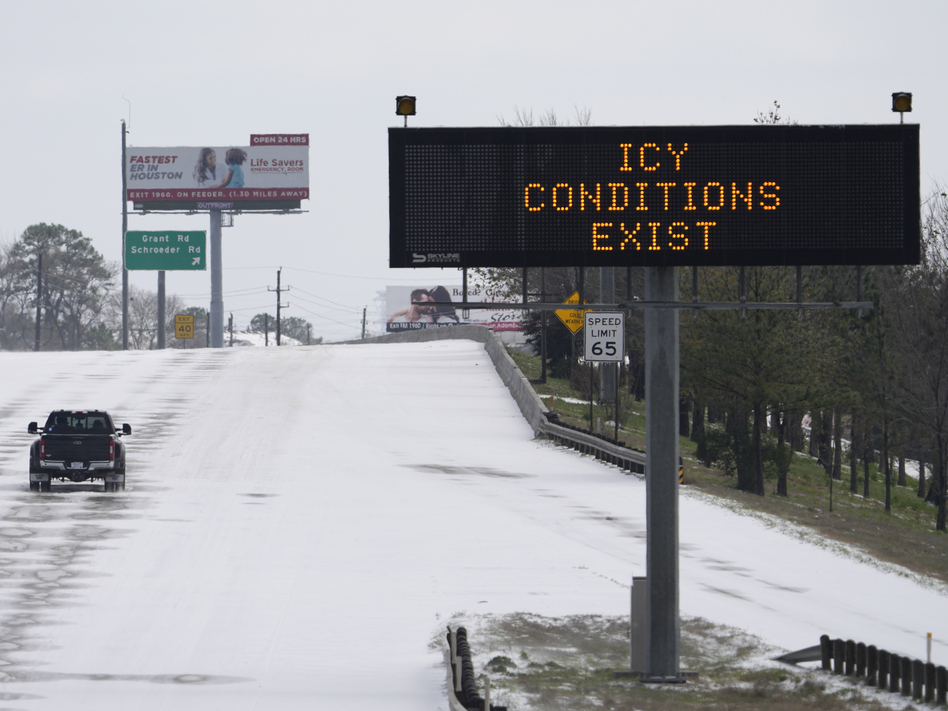 On the topic of energy policy, here is a pointed piece by WCD signer Paul Driessen (USA), titled "Are the Texas blackouts a preview of Biden's coming Green New Deal?". With the growth of renewables in response to the false climate emergency, blackouts are becoming the new normal.
Please support us: become a Friend of CLINTEL or make a donation

CLINTEL is an Amsterdam (The Netherlands) based independent foundation founded in 2019 by Dutch emeritus professor Guus Berkhout and science writer Marcel Crok. CLINTEL operates as a climate science and climate policy watchdog. In its first year it launched the World Climate Declaration, stating firmly "there is no climate emergency". That declaration is now signed by more than 900 scientists and experts.
CLINTEL wants to be independent from governments as these are the main funders of climate science and policy. In practice it means we need broad support from citizens around the world.
Want to subscribe to our newsletter?