© Clintel Foundation / Friday November 12, 2021
CLINTEL makes itself heard in Glasgow with trilogy of messages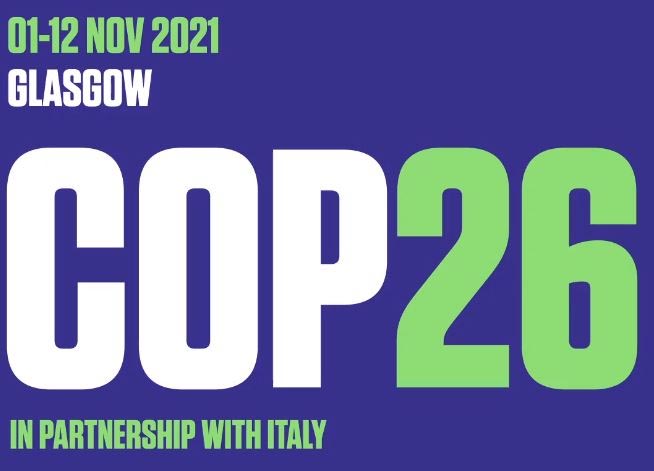 "All of you who have been poisoned by fear of things to come, forget the preachers of doom and gloom at COP26; they ruin your future by destroying everything your parents and grandparents have built." This powerful quote, specially aimed at our youth, is from the second item in a trilogy of messages with which CLINTEL has made itself heard in Glasgow. The first part of the trilogy was a one pager aimed at world leaders and politicians, stating that there is no climate emergency; the third part is meant for scientists, calling for open minded science and less reliance on computer models. The third message is aimed at scientists.
Also in the context of COP26, CLINTEL co-founder Marcel Crok gave a presentation at the alternative Climate Reality Forum, organised by the American Heartland Institute. Marcel showed the first results of the more extensive  research that CLINTEL is currently doing on the latest IPCC report AR6 (see item below).
William Happer speaks at CLINTEL meeting in Amsterdam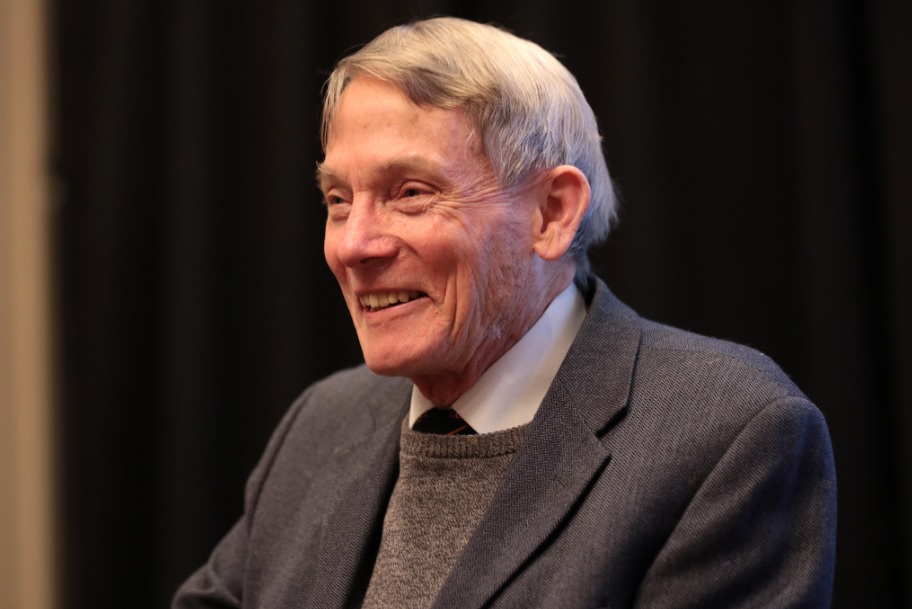 William Happer, one of the most well known climate optimists/realists in the world, will visit The Netherlands on November 15 and 16, on the invitation of CLINTEL. Happer is physicist, professor emeritus at Princeton University, former climate advisor in the Trump Administration and founder of the CO2 Coalition. Happer will give a CLINTEL Lecture on Monday evening November 15. It will be held at the Planetarium in Amsterdam and is aimed at a wide audience.
Happer has come to the conclusion that extra CO2 is no problem for the climate and for humanity. He even thinks that it is beneficial because of the positive effects on plant growth and agriculture. On November 16 Happer will give a presentation specially aimed at farmers, in Barneveld.
Information on tickets for the lecture on November 15, can be found here 
"Cooling dominates warming"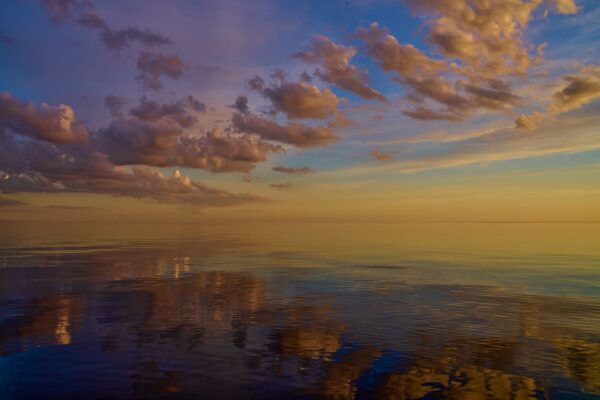 "It is said that the Earth's surface temperature variations are controlled by greenhouse gases. This is not the case", says geographer Wim Röst in a much talked about post, first published on wattsupwiththat.
"When cooling systems dominate, surface temperatures are set by the cooling system and not by the system that is warming the surface. On Earth the surface cooling system dominates. Adding greenhouse gases to the atmosphere does not make any difference for surface temperatures. Their initial warming effect is neutralized by extra surface cooling and by a diminished uptake of solar energy."
Read the full article here. Andy May has written a follow up on the article: here
First results AR6 investigation by CLINTEL at Climate Reality Forum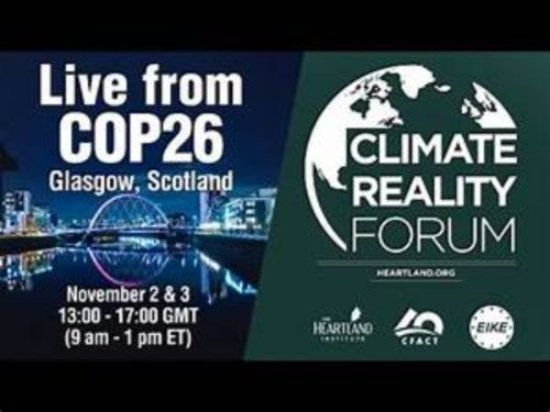 CLINTEL co-founder Marcel Crok gave a presentation  (starting at 01.24.50) at the alternative Climate Reality Forum, organised by the American Heartland Institute during COP26 in Glasgow. Marcel showed the first results of the more extensive research that CLINTEL is currently doing on the latest IPCC report AR6.
You can watch the other presentations of the Climate Reality Forum here (for Day 1) and here (for Day 2). Lord Monckton was one of the prominent speakers at the Forum, where he commented on the countless flaws in mainstream climate science and climate policy in his own special and humorous way  (starting at 1.32.23 on Day 1 and at 23:32 on Day 2).
CLINTEL on Russian tv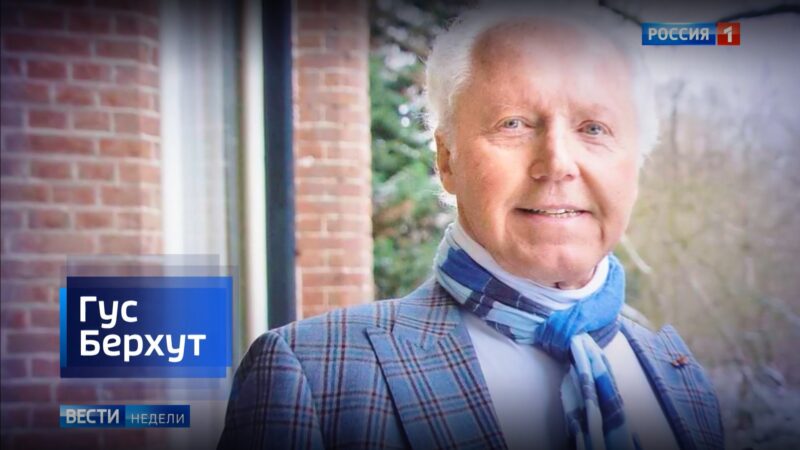 The activities of CLINTEL are also mentioned in Russia. The Russian tv programme Vesti nedeli featured an item on climate change last month, quoted Russian climate sceptics and added: "Serious foreign scientists have the same opinion. Professor Ingemar Nordin from Sweden, professor Richard Lindzen from the US, professor Guus Berkhout from The Netherlands and professor Alberto Prestininzi from Italy are amongst 500 climatologists and scientists in neighboring areas, that signed a letter to the UN, send on September 23, 2019.
The programma is of course referring to the World Climate Declaration by CLINTEL.
Read the full article and the full transcript of the climate item here
World Climate Declaration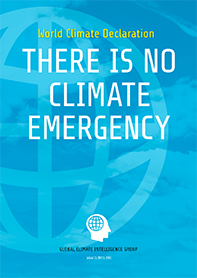 The number of signees of the CLINTEL World Climate Declaration (WCD) keeps growing. There are now more than 925 signees from 37 countries.
A notable new signer on the USA list is prof Tanaka from Japan, Dr. Neil Frank, Former Director National Hurricane Center (USA) and captain Walter Bates (Florida), who flew Boeings for United Airlines.
Want to sign as well? Go here.
CLINTEL is an Amsterdam (The Netherlands) based thinktank founded in 2019 by Dutch emeritus professor Guus Berkhout and science writer Marcel Crok. CLINTEL operates as a climate science and climate policy watchdog. In its first year it launched the World Climate Declaration, stating firmly "there is no climate emergency". That declaration is now signed by more than 925 scientists and experts.
CLINTEL wants to be independent from governments as these are the main funders of climate science and policy. In practice it means we need broad support from citizens and small and medium enterprises around the world.
For more information, please contact Marcel Crok, +31 6 16 236275, marcel.crok@clintel.org
CLINTEL ON SOCIAL MEDIA:
Want to subscribe to our newsletter?