© Clintel Foundation / February 2, 2021
Adaptation much more profitable than mitigation
The world should focus much more on climate adaptation and much less on mitigation. This is the conclusion of the global Climate Intelligence Foundation (CLINTEL) following the international climate summit that took place in the Netherlands over the past two days. Adaptation has already amply proven its value, while mitigation turns out to be inefficient and expensive. A 'green recovery' (Build Back Better) from the corona crisis with a strong emphasis on mitigation – which was constantly advocated during the climate summit – is therefore a misleading message.
The CLINTEL press release was also published on Watts Up With That?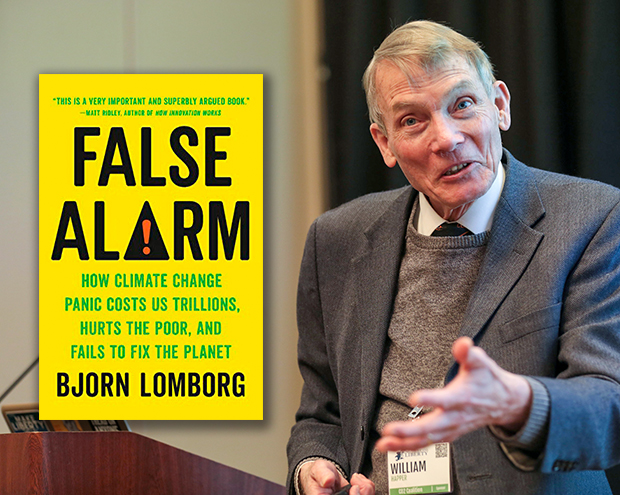 (photo: Gage Skidmore/ Flickr)
WILLIAM HAPPER REVIEWS LOMBORG'S FALSE ALARM
"For many years, the Danish economist Bjorn Lomborg has bravely contested the lie that a 'climate apocalypse' is the greatest threat to humanity. He correctly points out that humanity faces much more serious problems than climate change." William Happer reviewed Bjorn Lomborg latest book False Alarm.  He is positive but also critical: "It is puzzling that an intelligent person like Lomborg has signed on to the dogma that the climate needs fixing." Read more.
PATRICK MOORE: BEST BOOK ABOUT CLIMATE CHANGE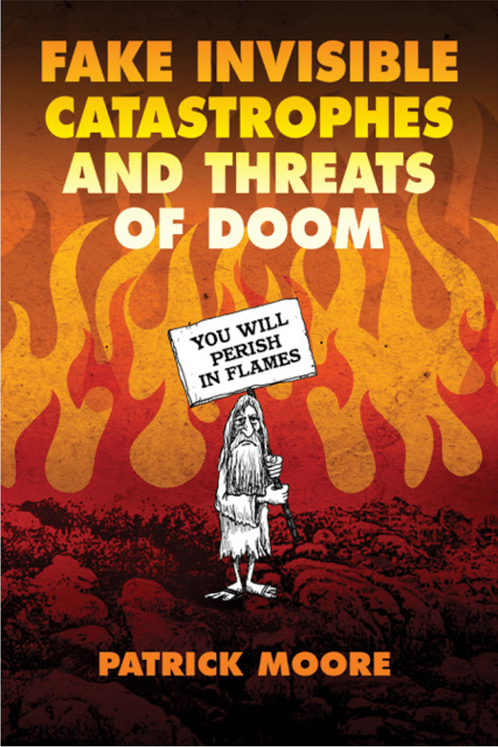 Patrick Moore, one of the founders of Greenpeace, left when it ceased to be concerned about the environment and became just another profiteering, hard-Left front group – in his words "a racket peddling junk science". He has now written the best book about climate change that I have read – and I have read many.
The title, Fake invisible catastrophes and threats of doom, is clunky. But the book itself is written in Patrick's characteristic, gentle, easy-going style so that the non-scientific reader can understand it easily. Read the review by Christopher Monckton.
If readers would like to write a review of new books, please contact CLINTEL at office@clintel.org.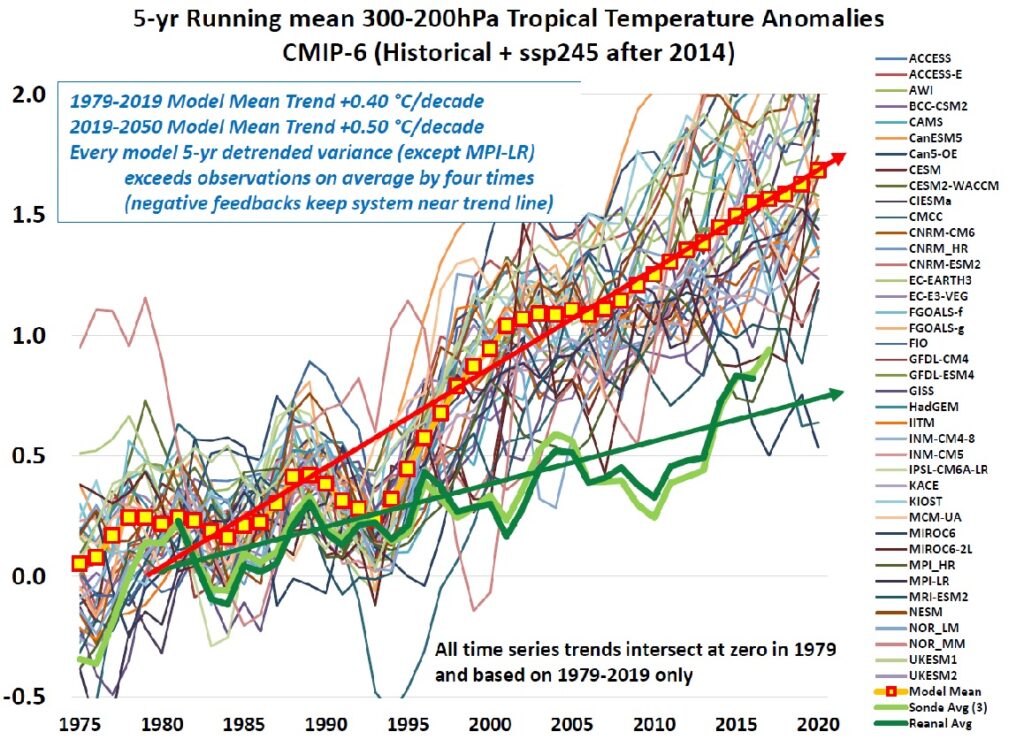 Presentation by John Christy
John Christy gave an online talk for the Irish Climate Science Forum. The event was organised by Jim O'Brien who is also the Irish ambassador of CLINTEL. Signees of CLINTEL's World Climate Declaration from all around the world (from Australia to Chili) were attending the meeting and Christy acknowledged that this was probably the first time he gave a presentation to a worldwide audience.
Christy showed how the new generation of climate models (CMIP6) relates to observations. Spoiler alert: still not very well. The talk was recorded. Read More
World Climate Declaration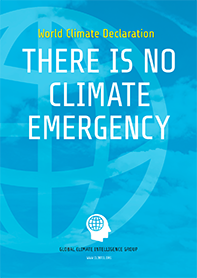 The number of signees of the CLINTEL World Climate Declaration (WCD) keeps growing. There are now more than 900 signees from 37 countries. New translations from Japan and Finland.
Want to sign as well? Go HERE.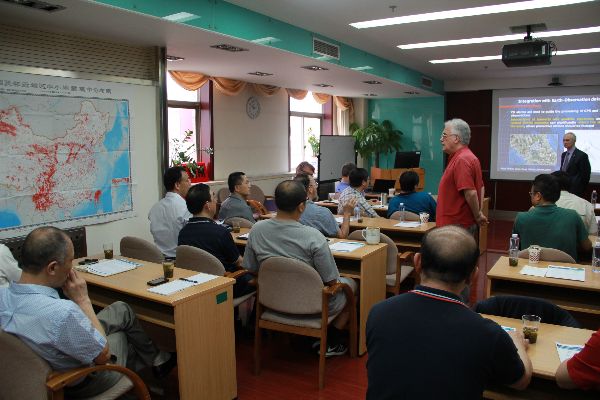 Interviews with signees
More than 900 scientists and experts have signed the CLINTEL World Climate Declaration. But who are these signees and what motivated them to sign? These questions are explored in a series of interviews on the CLINTEL website. Latest interviews with Giuliano Panza (Italy) and Lindsay Hackett (Australia).
Nuclear superior to wind and solar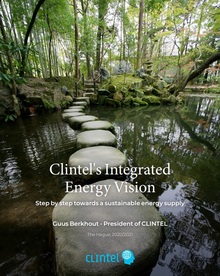 Future energy mixes should show a growing contribution from modern nuclear power plants. That is the core finding of the new "No Regrets Energy Policy" proposed by the Climate Intelligence Foundation (CLINTEL). Read our Energy Vision and a commentary by David Wojick.
Please support us: become a Friend of CLINTEL or make a donation
CLINTEL is an Amsterdam (The Netherlands) based independent foundation founded in 2019 by Dutch emeritus professor Guus Berkhout and science writer Marcel Crok. CLINTEL operates as a climate science and climate policy watchdog. In its first year it launched the World Climate Declaration, stating firmly "there is no climate emergency". That declaration is now signed by more than 900 scientists and experts.
CLINTEL wants to be independent from governments as these are the main funders of climate science and policy. In practice it means we need broad support from citizens around the world.
Want to subscribe to our newsletter?